Julie has been a Registered Massage Therapist reducing the aches and pains of people of all ages and states of wellness in the north end of St. Catharines since 2003.
Her skills include TMJ therapy, deep tissue massage, light Relaxation Massage and Synergy Hot Stone Therapy depending on what your goals are. Since graduating with honours in the Massage and Hydrotherapy Program in 2003, Julie has an ongoing interest in staying current with her skills through regular continuing education.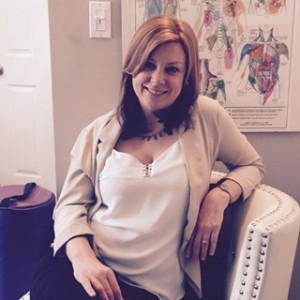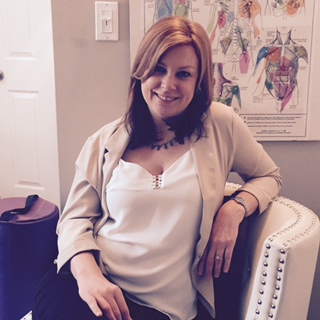 In her clinical work, Julie is keenly interested in helping her clients by providing a nurturing approach centred around her clients' goals. She is equally at home working with athletes as the elderly.
-Regardless of the reason for your visit you can count on her to treat you as a whole person with care, attentiveness and proficiency.
-Julie is an active member of the Registered Massage Therapy Association of Ontario, and previously an executive member and meeting facilitator for the Niagara RMT's professional development group.
After 9 years of working alongside 2 chiropractors, Julie opened her own home-based massage therapy clinic (Clinic Features ) in March 2015, providing patients more room for their treatments in a peaceful atmosphere. Thanks to all the support, referrals and loyalty of patients, family and friends, including the 2 chiropractors (Dr. Gleddie and Dr. Scales), it has been a very thriving business that continues to grow. Thank you!